The deregulation of the taxi industry in recent years has brought a much larger fleet of Public Service Vehicles (PSV) to the nation. This fleet has grown rapidly across Ireland.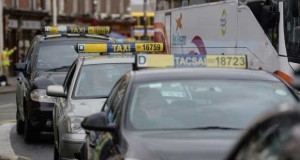 The nature of the role requires the vehicle to be on the road at least eight hours a day, five to six days a week. Taxi operators rely on their vehicles being available and roadworthy in order to maintain their business.
ATECEA's national panel of engineers will be on hand to provide helpful and professional services to ensure 'off the road' times are minimised. This reduces loss of earnings, lowers vehicle hire costs while providing assistance with claims settlement in a timely manner. Our engineers are trained and certified to work to the highest industry standards to ensure cost effective repairs are agreed to minimise downtime and reduce claims costs.
Our Duty Engineer and desktop service can also assist our clients in relation to:
Advice on storage
Towing
Vehicle hire
Vehicle replacement
Meter/electronic device removal and re-instalment
NCT and Taxi suitability test
Costs and requirements
Use of ATECEA's Duty Engineer and Desktop service will support insurance and brokers claims handlers to minimise outlays and reduce claims lifespan.
---
If you require a technical engineering or assessment consultancy for taxis and equipment get in contact with ATECEA for a prompt and highly skilled service. Call us on 01 466 6366 or e-mail info@atecea.ie