ATECEA provides expertise from professional automotive engineers, vehicle assessors and consultant vehicle experts. We specialise in all matters relating to motor vehicle inspection & consultancy and road traffic accident investigation. We provide service and support to insurance companies, underwriting companies, brokerage firms, state, public bodies and corporate clients.
With over 25 years automotive industry experience we aim to:
Deliver quality service
Offer an excellent range of services
Provide exceptional bespoke solutions to our clients
ATECEA activities are tailored to the needs of the financial services sector and business community in particular. With our vast personal experience and the panel's strength in depth, we are committed to giving clients the best professional service and support in the market.
We aim to provide our clients with a level of service which fully meets their expectations, and which is consistent with the highest standards in Ireland. We are client focused and our Quality control Systems facilitate delivery of our service in a professional, pragmatic and cost effective manner."
---
Noel Maher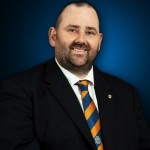 Noel is an experienced vehicle assessor and technical automotive examiner with over 20 years in the insurance industry and vehicle inspection sectors.
His areas of expertise include damage assessment & estimation, forensic investigation, electronic diagnostics, motor industry technology, vehicle repair processes, special investigation and fraud.
Noel is also qualified and certified in electric vehicle lock out and tag out on EV & Hybrid vehicles.
He has extensive automotive technical, mechanical, electrical and diagnostic experience. He is proficient in the technical examination and inspection of motor-vehicles including accident damage, flood, fire and vehicle theft insurance claims. Noel is skilled in assessing and estimating accident damage to motor cars, motor cycles, commercial vehicles and motor homes/campers. He possesses strong influencing, negotiation, analytical, investigative and networking skills.
Noel believes in extensive continuous professional development and is a Member of the Institute of Automotive Engineers and Assessors among other professional institutes.
He is also a member of the Federation Internationale des Experts en Automobile. His industry related CPD allows him to keep his skills up to date and ensures that he provides excellent customer service to all his clients.
Awarded a full licence of competency from the Institute of Automotive Engineers and Assessors he is a qualified Automotive Engineer & Vehicle Assessor M.int.AEA and M.int.FIEA.
---
If you have any queries or concerns relating to automotive assessment or inspection don't hesitate to call us on 01 466 6366 or e-mail us at: info@atecea.ie to find out how ATECEA can provide the technical expertise you need.