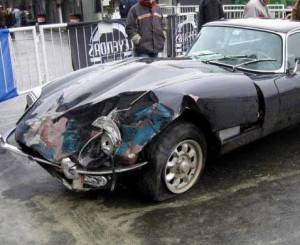 In Ireland classic car and vintage vehicle enthusiasts are passionate about the maintenance and conservation of their vehicles because of the history and excitement that they conjure for their owners. When these vehicles are involved in accidents or receive theft damage owners and insurers need reliable and expert guidance.
Our national panel of engineers are experienced and enthusiastic about classic and vintage vehicle assessments. ATECEA's network of engineers provide support and access to a vast pool of knowledge with respect to vintage and classic vehicle repairs and restoration.
We provide our clients with experienced and qualified professionals from automotive mechanical and body shop repair backgrounds. Our engineers will guide owners and corporate clients through the assessment process for classic and vintage cars. ATECEA can also support corporate clients with sum insured evaluations' and market value assessments.
---
For all of your requirements regarding assessment of classic cars call the experts at ATECEA on 01 466 6366 or e-mail us at: info@atecea.ie