Expert ATECEA engineers are among the first in Europe to use the latest technology from the world's leading diagnostics firm to provide a full Event Data Recording (EDR) and Crash Data Retrieval (CDR) service on vehicles that have been involved in a collision.
Our engineers will carry out an on-site inspection to determine:
The exact circumstances of the collision, and the sequence of events leading up to it
The type of collision that occurred
The forces involved in the collision, including G-forces
Whether the circumstances and forces of the collision are consistent with damage to the vehicle, and/or to personal injuries reported
The detailed report provided will help safeguard against false or exaggerated claims relating to either the vehicle or the person, and ensure that all claims arising can be dealt with appropriately and accurately.
EDR/CDR Diagnostics tool
The EDR/CDR diagnostics tool employed by our expert engineers is provided by Bosch Diagnostics, the world leader in the field of Event Data Recorder (EDR) information and imaging technology.
Since 2000, Bosch Crash Data Retrieval (CDR) products have been trusted internationally by law enforcement agencies, collision reconstruction practitioners, insurance companies, fleet managers, and more, on a wide range of vehicle types.
The technology has now become available for use with some European vehicles, and ATECEA engineers are among the first to employ it. Included on the list of compatible European vehicles are many popular models from manufacturers including Toyota, Lexus, Jeep, and Volvo.
How it works
The EDR/CDR tool images stored data from a vehicle's Airbag Control Module, to allow relevant data to be retrieved from vehicles that have been involved in a collision. It is equally effective in events that involved airbag deployment and non-deployment.
The collision data recorded will provide details of:
Vehicle speed
Engine speed
Throttle position
Brake status
Seatbelt status
DeltaV (crash pulse)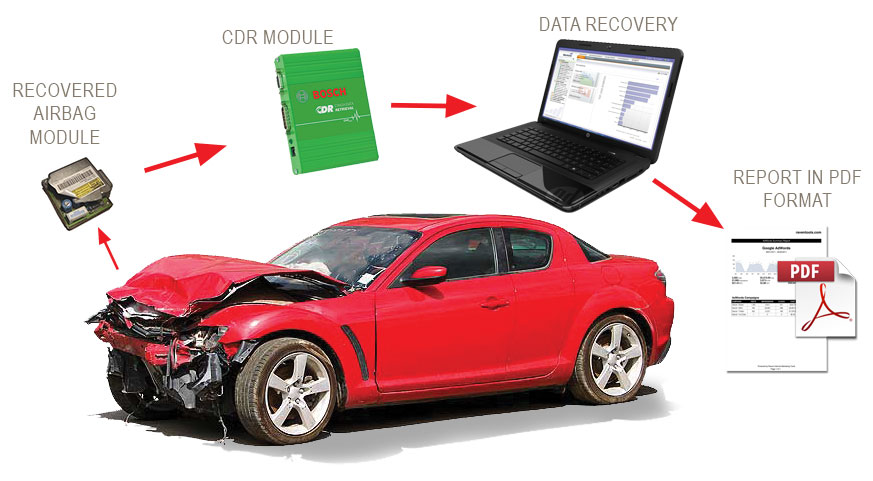 The exact level of information that will be available from an event varies between manufacturer and model. In the case of an airbag deployment event, the data may also include up to five seconds of pre-collision data.
The EDR/CDR tool brings road traffic collision investigations into a new era. As it operates by 'imaging' stored data, the actual data retrieved cannot be interfered with. It therefore provides the collision investigator with a physical, unbiased and accurate representation of how the vehicle behaved for up to five seconds prior to collision.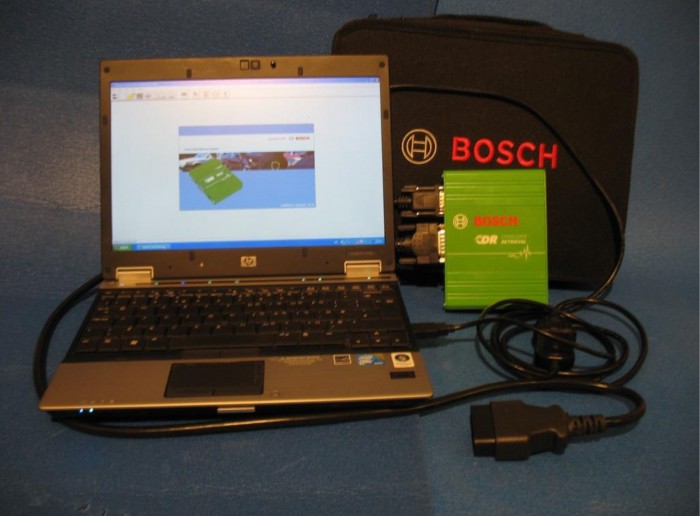 Expert analysis
The collision data is imaged from the vehicle's Airbag Control Module by one of ATECEA's specially-trained engineers, using the licensed tool for the EDR/CDR system.
This imaged data is then thoroughly analysed by the specialist engineer. By taking consideration of this data along with other specific collision and/or scene data, a full picture of the collision can be established and a comprehensive report prepared.
---
Contact ATECEA at 01 466 6366 or info@atecea.ie for further details on our EDR/CDR service and to see how it can work for you.